Introducing RINA
Along with traditional mandatory ship classification and certification activities, RINA has developed voluntary certification and conformity assessment services to:
Meet mandatory and contractual requirements;
Produce minimal impact on the territory from the environmental point of view;
Prevent defects and reduce costs;
Manage problems related to occupational health and safety and to compliance with worker protection rules;
Suppliers;
Motivate and train personnel;
Increase market and interested parties confidence;
Improve the quality of services offered to the client;
Reduce the risk of facing disciplinary measures.
The Certification and Services Division offers certification and conformity assessment services to operators, aimed at guaranteeing quality, safety, compliance with the rules and environmental protection.
Type approval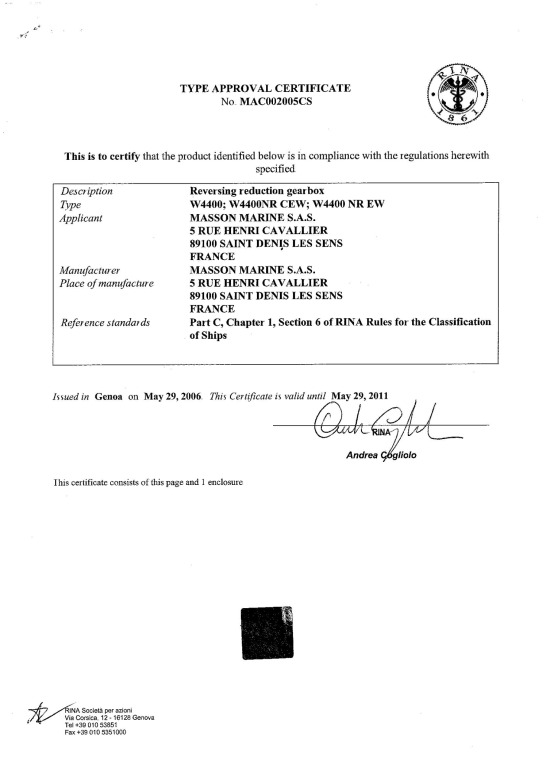 Masson Marine have ABS type approval for their marine gearboxes.