Masson Marine
A historical company
Experience acquired through the decades
In 1908, Mr. Masson founds his company in Courbevoie near Paris, France. This is where a whole range of marine transmissions will be developed and built. They are made for both fixed and controllable pitch propellers, purpose-built for workboats.
In the 70s, Masson moves to its present location in Sens, France, as a part of Pont-à-Mousson group. At that time, the workboat market is undergoing profound changes, and the professionals' new requirements lead Masson to design power take-off drives for auxiliary equipment such as pumps and generators.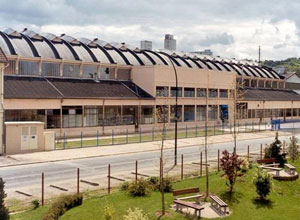 Other products are also being made on those premises. In particular, the company builds gearboxes for buses, and brake disks for railway vehicles.
From 1981 to 1993, Renk, belonging to MAN group, take over Masson and found joint venture company named Société Européenne d'Engrenages. During this period, a whole new generation of large reduction ratio marine transmissions is being developed.
In 1999, ZF acquire S.E.E. to create ZF-Masson, who will become the preferential "workboat" applications centre. With this in mind, ZF-Marine also charge Masson with the development and the production of controllable pitch propellers, so as to be in a position to supply all-encompassing propulsion systems.
In November 2005, Masson become independent and create Masson-Marine S.A.S.
In January 2007, Masson-Marine takes over the sales and acquire the know-how of France's leader in the field of controllable pitch propellers: France Hélices.
A complete propulsion system
The answer to your need
Masson Marine products equip all kinds of vessels in work applications, such as barges, fishing boats, naval ships, supply vessels, ferries, life boats, pilot boats.
Power ranges from 370 kW to 3 700 kW, with reduction ratios as high as 14, and propeller diameters up to 5 meters.
Countless possibilities of adaptation and of life and clutch-controlled PTO attachments make Masson Marine the one comprehensive solution for your marine propulsion system.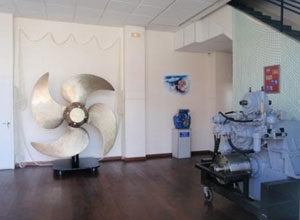 Masson-Marine are able to offer you complete propulsion solutions, not only for the propulsion of the ship itself, through controllable pitch propellers (CPP), fixed pitch propellers, or electrical azimuth thruster, but for driving pumps and generators, too, and all other auxiliary equipment (winches, compressors, etc.) as required.
The Masson Marine design department are equally able to supply a full propulsion package, thus facilitating the job of all parties, engine manufacturers and shipyards included – be it for new shipbuilding projects, repowering jobs or repair.